We currently have one Hangar Home available for rent at WAVE. Lot 25 is under construction and will be available for rental later this year.
If you are interested in renting a hangar home or would like more information please contact us on info@whitsundayairport.com.au or call 07 4946 9180.
Lot 28  "MIDFIELD"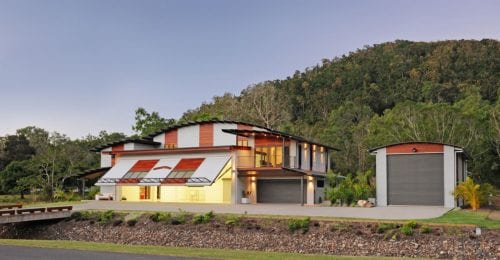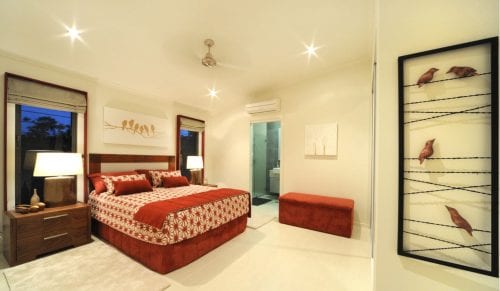 Lot 28 has three queen rooms all with en suites. Pool and entertaining deck, located midfield on the eastern side, as the hangar name suggests. Lot 28 has a minimum of three nights stay at $500.00 (plus GST) per night.